Win A Relaxing Spa Weekend In Harrogate
Can you solve the case? Lose yourself in a mystery as you enjoy brand new shows alongside returning favourites with the Drama TV Channel.
Drama is a channel offering viewers an escape into a world brimming with a variety of quality drama – from the well-loved to the undiscovered, all with the air of a warm familiarity.
The Drama TV Channel features a huge range of shows from romance to mystery, with classics like As Time Goes By, Trial & Retribution, Silent Witness and Cadfael alongside modern triumphs like the brand-new series of The Brokenwood Mysteries.
To celebrate the fifth series of The Brokenwood Mysteries premiering on the Drama TV Channel, we are offering the chance to win a spa getaway for two people.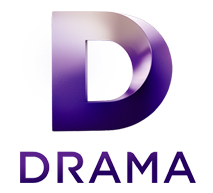 The Brokenwood Mysteries
Start your weekend with an evening in Brokenwood with the brand-new series starting Friday 23rd November at 8pm.
The Brokenwood Mysteries is set in a seemingly quiet country town where the newest resident finds that murder lurks in even the homeliest location. Neill Rea stars as Detective Senior Sergeant Mike Shepherd while Fern Sutherland plays Detective Constable Kristin Sims. Together, they use their opposite approaches to detective work to solve mysteries in the beautiful New Zealand countryside.
Click below to find out more about your favourite actors and upcoming shows, plus catch up on your favourite programmes on Drama on UKTV Play.
Win With The Drama TV Channel
In collaboration with the Drama TV Channel, Classic FM is giving you the chance to win a spa weekend for two. At the rooftop spa in Harrogate, with its infinity pool, herbal steam room and more, you could feel just as blissful as the residents of Brokenwood expect to be!
To enter, simply answer the question below before 23:59 on Friday 30th November 2018. T&Cs apply. 18+ & UK only.