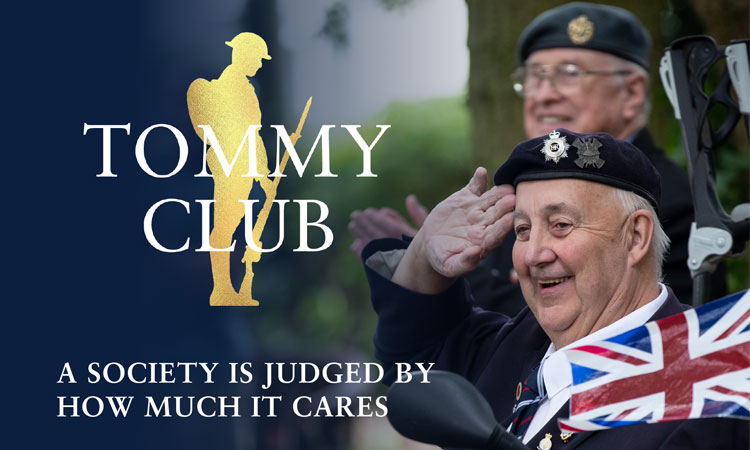 Win A Luxury Leeds Castle Stay
You and three loved ones could be enjoying all of the splendour on offer at Leeds Castle, Kent, as we have a luxury two-night stay for four there to be won - all thanks to the Tommy Club, part of Royal British Legion Industries.
Tommy Club is a new and exciting way for you to support our Armed Forces Veterans. There has never been a more important time for us to commit our support and by joining the club, you will be helping RBLI provide the services and support the veterans need - from assisting in welfare and unemployment to aiding them to overcome challenges caused by disability, drug or alcohol dependence.
Becoming a Tommy Club Champion costs just £15 a year and for that, you will become part of an incredible community and receive exclusive Tommy Club benefits and discounts in return. Anyone can join, and when signing up, you will also receive a special welcome pack with a collectable Tommy lapel pin.
Our Luxury Two-Night Prize Package
We have the opportunity for one winner to enjoy a two-night stay package for four people at the Stable Courtyard at Leeds Castle.
The stay will be in deluxe double or twin rooms for two midweek nights and will include:
Breakfast both mornings
A bottle of Hush Heath wine on arrival
Dinner at the Hush Heath Windmill pub in Hollingbourne on the first night with a glass of local fizz
Tour of Hush Heath vineyard with fizz followed and sharing platter lunch
Dinner in the Castle View Restaurant of Leeds Castle on the second night
Free entry to the Castle and gardens during the stay
Thanks for visiting.
Unfortunately, this promotion has now ended.
For more great competitions and games, please visit the Classic FM website