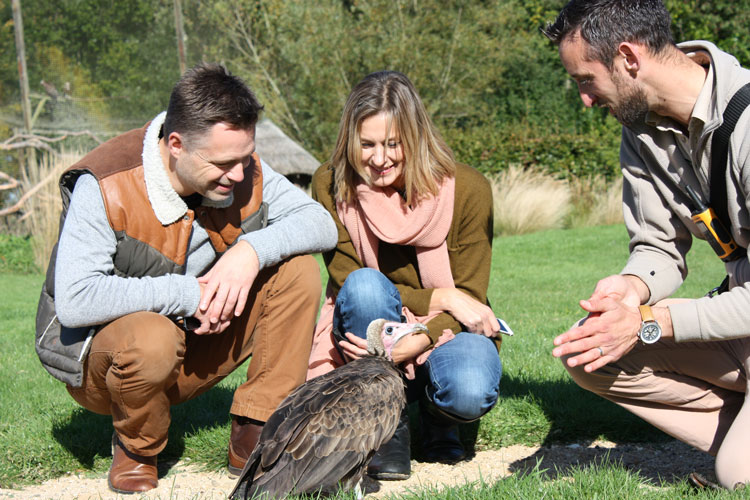 Win a year of visits to the award-winning Hawk Conservancy Trust
Witness the magic of over 130 birds of prey at the award-winning Hawk Conservancy Trust where you can see some of the most spectacular flying displays in the world.
Sitting within 22 acres of beautiful woodland and chalk downland wildflower meadow, you can discover majestic birds of prey, including hawks, eagles, owls and kites and experience some of the most inspiring birds of prey flights.
We have teamed up with them to offer you a brilliant prize package including a year's membership for 10 people, bird of prey experiences and more.
Great Displays At Hawk Conservancy Trust
Rated number one on Trip Advisor's things to do in Hampshire, a visit to the Hawk Conservancy Trust will also treat you to a number of brilliant displays.
New for 2021 is their African Sunset Safari event, taking place on 10th and 24th July. Showcasing their team of African birds at their best, the safari guide will transport you to the Savannah for the evening, where a Verreaux's Eagle-Owl will skim close overhead, a falcon will stoop from on high and a Secretary Bird will show its deadly strike.
They'll recreate a spectacle of African birds of prey, with vultures scavenging, the African Fish-Eagle fishing and kites showing their aerial antics and there'll be tales of native wildlife with a culmination of birds flying, theatre, music and special effects.
Hawk Conservancy Trust, Sarson Lane, Weyhill, Andover, Hampshire, SP11 8DY
Call: 01264 773 850
Thanks for visiting.
Unfortunately, this promotion has now ended.
For more great competitions and games, please visit the Classic FM website