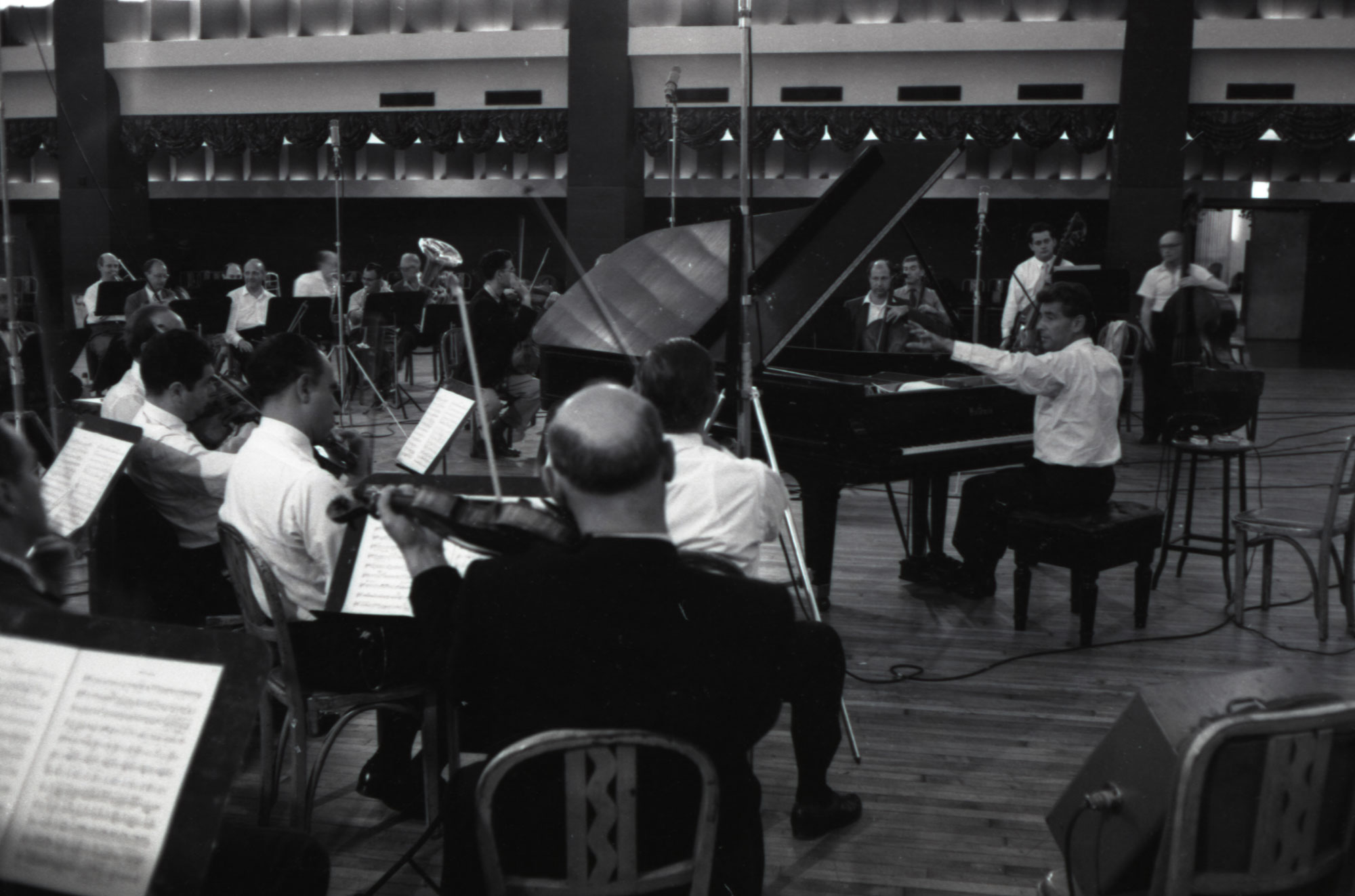 Win A 12-month Apple Music Subscription
Apple Music is home to the world's most complete catalogue of classical music available to stream and download.
All of your music, all in one place. Always ad-free.
The Apple Music Classical Essentials albums are available to stream here. Listen now or save them to your library.
Right now, we're championing the recording by Leonard Bernstein and the New York Philharmonic of Gershwin's Rhapsody in Blue. It's available on Apple Music and you can stream it now or save it to your library.

July's Essential Classical Album as chosen by Apple Music celebrates the 4th July with some Great Americans. Leonard Bernstein and George Gershwin were two 20th century giants, each of whom straddled the classical and popular idioms.

Bernstein had a thorough training in classical music, but enjoyed a lifelong love of jazz and Broadway. Gershwin came from the other side, plugging popular tunes for a publishing house and working for Jerome Kern, but he also composed an opera, piano concerto, and the immortal Rhapsody in Blue.

The pieces merge restless rhythms, jazz influence, and gorgeous melodies, forming poems to New York, the city they both called home.

Listen to Rhapsody In Blue on Apple Music here
Here online, we're giving one listener the chance to win a year's subscription to Apple Music.
To enter the draw, simply answer the question below.
Win A Year's Apple Music Subscription
Classic FM has teamed up with Apple Music to give one lucky winner the chance to win a year's subscription to Apple Music.
For your chance to win, simply correctly answer the question below before 23.59 on Monday 26th August 2019. T&Cs apply.